Joshua Burnell & Band at Chapel Arts
📅
Saturday 4 May 2019
Chapel Arts Bath
After releasing a weekly folk song for a year, BBC Radio 2 spins and glowing press reviews, York based Joshua Burnell & Band take to the stage to launch a brand new album in 2019.
In 2017, Joshua and his band won The Great British Folk Festival audience poll for favourite act by an overwhelming majority and received the 'Highly Commended Best Performing Artist' award at the York Culture awards.
Armed with 'The Road To Horn Fair', a brand-new album of traditional material which according to Joshua, "juxtaposes the delicacy of the English folk canon with the rawness of the early 70s hard rock movement," the band are ready to set some feet stomping on their first national tour of England.
Momentum is starting to build fast for the band as they launch the new album and the tour. They will be showcasing material from the newly released 'The Road To Horn Fair', along with some favourites from Joshua's previous albums,' Into the Green' and 'Songs From The Seasons'.
joshuaburnell.co.uk
🎫 Tickets £12.50 adv/£14 door Tel 01225 463362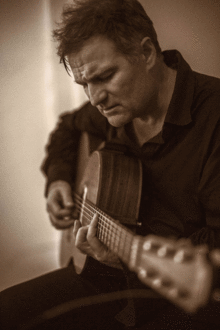 Nick Harper - 58 Fordwych Road
📅
Sunday 5 May 2019
Widcombe Social Club
Doors: 7.30pm for 8.00pm show / Duration: 2hrs / Price: £15
Nick Harper is one the UK's best kept musical secrets. Those who have witnessed the spellbinding, one-man show will tell you this.
A childhood growing up surrounded by the musical prowess of some of the 60's most revered songwriters & musicians, not to mention being son of Roy Harper, along with 20 years of crafting songs & touring the land has spawned a truly one-off, original guitarist & songwriter who stands alone as a UK great, to be cherished & revered.
'58 Fordwych Road' is an all new show that centres around a living room in a small flat in Kilburn, London in the mid 1960s. Then the abode of up-and-coming singer-songwriter Roy Harper & his wife Mocy. The flat was an after hours hang-out for the legends who played at Les Cousins in Soho at the height of the acoustic explosion in swingin' sixties London.
People like Bert Jansch, Davy Graham, John Renbourn, Paul Simon, Marc Bolan, Sandy Denny & others dropped in, to drop out, jam & try new tunes. But, all along, there was someone else there...a toddler, part of the family, inhaling the music & absorbing the vibe; Roy's young son, Nick Harper. Nick later carved out his own career in music, but in this unique & one-off show he plays tribute to the time, the place & to the music that became the centre of everything for him & the rest of this 'family'.
The show will run over two halves. The first will see Nick delve into the deluge of songs he heard direct from the greats when growing up. In the second Nick will trace the journey of how these luminary figures' music evolved & helped shape popular music beyond the sixties & revisit the eternal themes that run from then to now in songs of his own fine repertoire.
"Harper has so much musicianship in him it just leaks out all over the place"
- The Times
"He deserves to become a major figure in his own right"
- The Guardian
"Dylan for the iPod generation...Betjemen with a guitar"
- Guitarist
"My musical discovery of 2016!" - Tom Robinson, BBC 6 Music
"One of the finest guitarists of his generation" - Mojo
"Acoustic Hendrix!" - Guitar Magazine
"Hey, the boy is good!" - Robert Plant
FIRST SHOW OF NATIONWIDE UK TOUR!
In association with RMT Music Productions
SUPPORT ACT ANNOUNCED:
We are delighted to be joined by the wonderful James Hollingsworth - "One of the best song writers in the country" - Bristol Rocks.
Ace guitarist and acclaimed songwriter James Hollingsworth plays a great range of music from folk and blues to rock and psychedelia. He is incredibly talented both as a vocalist and guitarist, with a mean harmonica style to boot.
James will be on stage at 8pm. Nick Harper on stage 8.45pm (two sets and interval). Show ends approx 10.45pm (but may be later!)
Bar opens at the venue 7pm.
Tel: 0800 411 8881 🎟️ Online booking:
Tickets
Edgelarks At Chapel Arts Bath
📅
Thursday 16 May 2019
Chapel Arts Bath
In 2018, Edgelarks retreated to a remote Cumbrian cottage to write. With world rhythms, folk roots, and a very big sound for only two people, the album that emerged is an upbeat celebration, an incitement to hope.
Join them as they celebrate the launch of Feather with a UK tour.
Edgelarks began their musical journey together living in a small caravan in the hills near Exmouth, Devon. Phil had returned, Chaturangui in tow, from studying slide guitar in India with the master musician Pandit Debashish Bhattacharya. Hannah had grown up playing fiddle at traditional folk sessions. The pair met when they were both recruited to alt-roots outfit The Roots Union and when the band folded, Phil and Hannah formed a duo. Spotted busking on the seafront at Sidmouth Folk Festival by champion of independent music Steve Knightley, they soon found themselves touring nationally, supporting the likes of Show of Hands and Seth Lakeman, and eventually winning the prestigious Best Duo award at the 2014 BBC Radio 2 Folk Awards. From recording their first album, Singing the Bones, at home in their living room, they have gone on to produce four more records, each time refining the process and honing their production skills – Mynd, Live in Calstock, and Watershed (which garnered them a second nomination for Best Duo at the BBC Folk Awards in 2016.). With the fourth album, Edgelarks, came another Folk Award nomination, and the decision to adopt the band name.
Feather will mark another step in their journey. An exploration of the musical possibilities of just two people, they plan to translate their formidable live show into album format. A set of songs that will celebrate joy, push musical boundaries, and call out for hope. www.edgelarks.co.uk
🎟️
Tickets
£14 adv
Friday Night Is Music Night: The Magic Of Musicals
📅
17 May 2019
The Forum
BBC Radio 2 invite you to an evening of greatest hits from the world of musical theatre. Ed Balls presents as Bramwell Tovey conducts the BBC Concert Orchestra and special guests Ben Forster and Hannah Waddingham in a selection of show tunes from the pens of Rodgers and Hammerstein, Jerry Herman, Lerner and Loewe, Frank Loesser, Stephen Sondheim and many more.
Friday Night is Music Night was first broadcast in 1953. Its brief was 'to create a Friday-night show which would help people relax after the week's hard work and put them in the right mood for a happy weekend'. This heady mix of popular works, film music and songs from the shows has entertained millions of audiences across the globe.
BBC Concert Orchestra
Bramwell Tovey conductor
The Bath Festival - Pavel Kolesnikov, Piano
📅
Saturday 18 May 2019
St Swithin's Church
Brahms Intermezzi Op 117
Beethoven Piano Sonata no. 4 in E flat major op. 7
Tchaikovsky Dumka
Tchaikovsky Reverie Interrompue
Once every few years someone truly brilliant appears on the world's concert stages. Pavel Kolesnikov is such a musician with an international career developing at an astonishing rate. His programme is perfectly balanced between the elegant classicism of early Beethoven, the lyrical romanticism of Brahms and the striking virtuosity of Tchaikovsky.
'Very few pianists of Kolesnikov's generation share his abundance of intelligence, sensitivity, musicality, imagination, and sheer instrumental mastery' GRAMOPHONE
Generously supported by Lady Evelyn Strasburger.
Time: 12:00 PM - 1:00 PM
Price: £20 (excl. fees)
🎟️
Tickets
The Bath Festival - Unity
📅
Saturday 18 May 2019
St Michael's Church
Walcot State Choir
Su Hart and Sian Penlington conductors
Blazing Hearts Chorus
Vicky Abbott conductors
UNITY brings together 2 choirs with songs from many lands and cultures.
Bath's very own Walcot State Choir celebrates its 20th Anniversary by inviting a sister choir from Penzance to share the stage. We bring you a world of songs from the UK, Europe, Africa and beyond in fabulous rhythm and harmony.
This is a Bath Fringe Festival and Bath Festivals event.
Time: 7:00 PM / Price: £7 / £5 concs (excl. fees)
🎟️
Tickets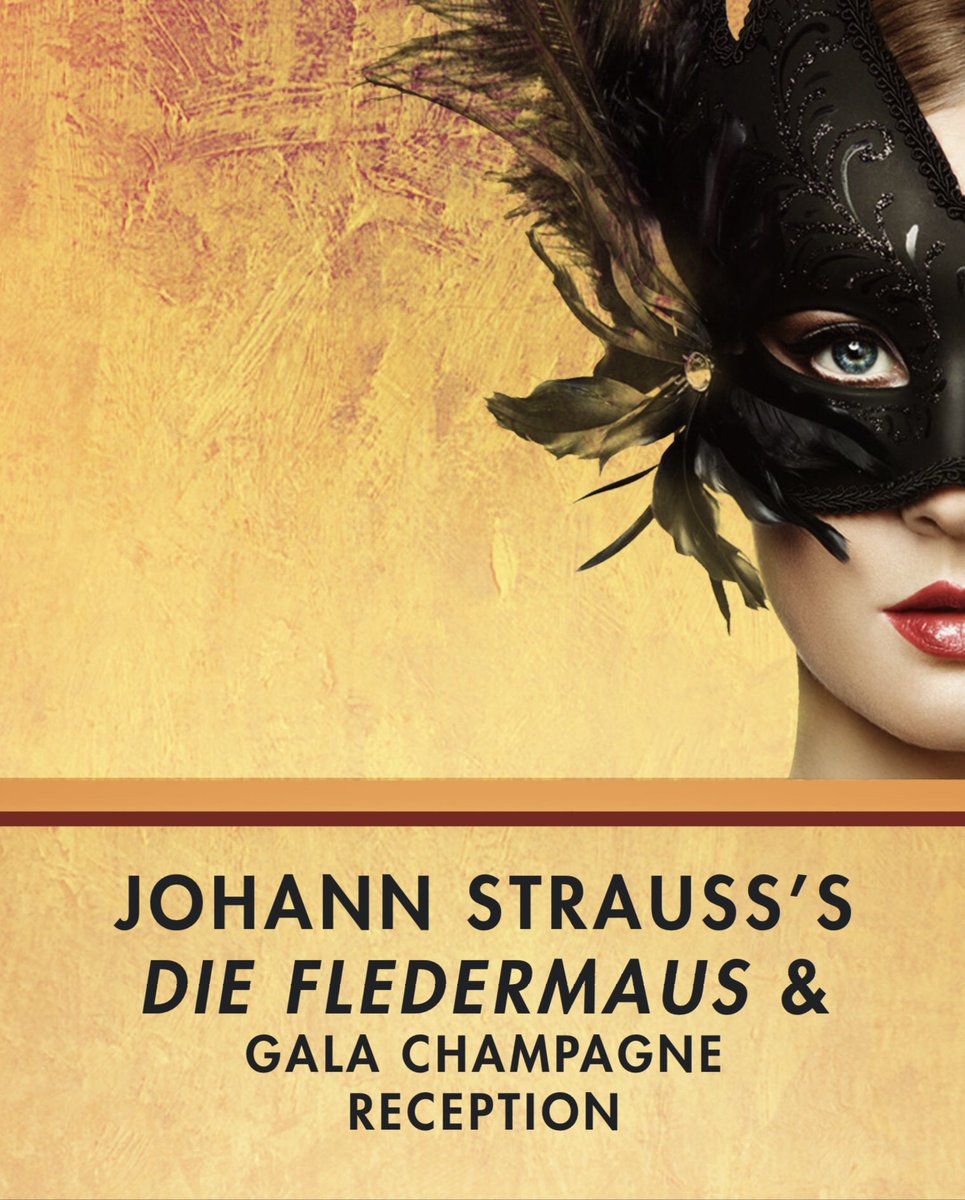 Iford Arts Opera: Die Fledermaus
📅
Sunday 19 May 2019
Guildhall
Johann Strauss's classic operetta Die Fledermaus is a comic story of revenge, seduction and mistaken identity, centred on a high-society party thrown by Prince Orlofsky. Man-about-town Eisenstein is to be jailed, his wife is being seduced by an old flame, Dr Falke has a plan to exact revenge and everybody wants to go to the party! Starring legendary comic baritone, Simon Butteriss, and Nadine Benjamin as Rosalind, who is currently playing Musetta (La Boheme) with ENO. International conductor Oliver Gooch is Musical Director and will play piano; he is highly regarded by colleagues, critics and audiences alike. Antonio Pappano created a position for Oliver at the Royal Opera House as the first Associate Conductor (Vilar); in this concert hall he has conducted many of the major British orchestras including the BBC Symphony, Royal Philharmonic Orchestra, Philharmonia, Hallé and the Orchestra of the Royal Opera House.
Time: 5:00 PM - 7:30 PM
Price: £45 (excl. fees)
Tickets
The Bath Festival - Lankum
📅
Sunday 19 May 2019
Komedia
Lankum are one of the most talked about bands to come out of Ireland in decades. This Dublin four-piece combine distinctive four-part vocal harmonies, with arrangements of uilleann pipes, concertina, accordion, fiddle and guitar. Their instrumental interplay and dramatic storytelling pin you to your seat and revive the spirit. Lankum will be supported by guitar and banjo player Gwenifer Raymond who plays her own moody and often manic original American Primitive styled compositions, drawn from the roots music of Mississippi and Appalachia.
Time: 7:30 PM / Price: £22.50 (excl. fees)
🎟️
Tickets
The Bath Festival - Benjamin Baker, Violin
📅
Thursday 23 May 2019
St Swithin's Church
Beethoven Violin Sonata No.10 in G, Op.96
Schumann Violin Sonata No.2 in D minor, Op.121
Benjamin Baker violin
Daniel Lebhardt piano
Benjamin Baker is developing a fine international career, performing with orchestras such as The Philharmonia, the Royal Philharmonic and the English Chamber Orchestra. In demand as a recitalist worldwide he offers a beautiful violin recital with the grandeur of Beethoven matched with the impassioned romanticism of Schumann.
'The fine violinist Benjamin Baker, joined by the gifted pianist Daniel Lebhardt, brought virtuosity, refinement and youthful exuberance to a daunting program' NEW YORK TIMES
Time: 12:00 PM - 1:00 PM
Price: £20 (excl. fees)
Tickets
The Bath Festival - Concert For The People Of Bath
📅
Thursday 23 May 2019
The Forum
Mendelssohn Overture and Incidental Music from Midsummer Night's Dream
Clara Schumann Piano Concerto
Williams Escapades (from Catch Me If You Can)
Nyman If (from the Diary of Anne Frank)
Ravel Bolero
Isata Kanneh-Mason piano
Jess Gillam saxophone
Bath Philharmonia
Jason Thornton conductor
We are delighted once again to be presenting the annual concert dedicated to the memory of Brian and Margaret Roper; a concert that encourages future generations to develop their love of classical music.
Youth is at the heart of this wonderful evening's music making with two BBC Young Musician finalists. Isata Kanneh-Mason gives her second performance at The Bath Festival with Clara Schumann's piano concerto, and Proms star Jess Gillam, who took the Last Night of the Proms by storm, performs a Saxophone Concerto by John Williams, composer of Star Wars and Harry Potter. A fizzing evening of music is brought to a close by Ravel's blazing Bolero.
Time: 7:30 PM - 10:00 PM
Price: £38 | £28 | £22 | £18 | £15 (excl. fees)
🎟️
Tickets
The Bath Festival - Daniel Lebhardt, Piano
📅
Friday 24 May 2019
St Swithin's Church
Beethoven Piano Sonata in A, Op.2 No.2
Bartok Out of Doors
Brahms Klavierstücke, Op.119
Following studies with artists as distinguished as Alfred Brendel and Stephen Hough and winning the 'Most Promising Pianist' prize at the Sydney International Competition, Daniel Lebhardt is set for international stardom. His programme ranges from the simple charm of Beethoven's early sonata to the mellow beauty of Brahms's late piano pieces.
'Mr. Lebhardt dispatched the music with scintillating crispness' NEW YORK TIMES
Time: 12:00 PM - 1:00 PM
Price:£20 (excl. fees)
🎟️
Tickets
The Bath Festival - Penguin Cafe
📅
Friday 24 May 2019
Bath Pavilion
Bringing together musicians from bands like Suede, Gorillaz and Florence + The Machine, Penguin Cafe is a melting pot of influences and serious talent. Founded in 2009 by composer Arthur Jeffes paying homage to his father's Penguin Cafe Orchestra of the seventies, this modern revamp continues to transcend the divisions between popular and classical music. Utilizing many different instruments and influences, Arthur creates new genre defying work that has a worldwide appeal, one that is warm, immediately likeable and strangely familiar.
Penguin Cafe are back in the studio creating the band's forthcoming fifth studio album, due to release in 2019, so Bath Festivals audience could be the first to hear some of their new music at the Pavilion this May.
Time: 8:00 PM / Price: £22 (excl. fees)
Tickets
The Bath Festival - FIREFOLK 2019
📅
Sunday 26 May 2019
Location: Parade Gardens
Join us in Parade Gardens for a fresh line-up of talented local folk bands to celebrate the installation of the BathIRON bandstand balustrade – a beautiful sculptural piece which was hand-forged by teams of blacksmiths from all over the UK during BathIRON Festival in June 2018. There'll be a bar and food stalls, and we'll also be celebrating the traditional heritage craft of the artist blacksmith with forging demonstrations throughout the evening. For more information about the line-up, activities and the BathIRON balustrade project visit our website and follow us on social media. @bathironfest @bathiron #firefolk
Time: 6:00 PM - 10:30 PM
Price:£10/£7 under 16 or with a valid student card. Family offer (2 adult + 2 child)- £30
Tickets
The Bath Festival - Ora Singers
📅
Sunday 26 May 2019
Assembly Rooms
A cappella choral works by Clemens non Papa, Gabriel Jackson, Palestrina, Grier, Victoria, John Barber, de Ceballos, McKevitt, Esquivel, O'Regan and de Vivanco
ORA Singers
Suzy Digby director
The award-winning vocal group, ORA Singers, brings to Bath a stunning concert of Renaissance and contemporary choral music from its critically-acclaimed new album, Desires. Described as "Crisp yet sensuous" by Erica Jeal in The Guardian, the concert focuses on the stunning texts of Solomon's Song of Songs, with works from Palestrina to Gabriel Jackson and from Victoria to Jonathan Dove. Come and hear British choral singing at its very best!
Time: 7:30 PM - 9:30 PM
Price: £34 | £27 | £20 | £13 (excl. fees)
🎟️
Tickets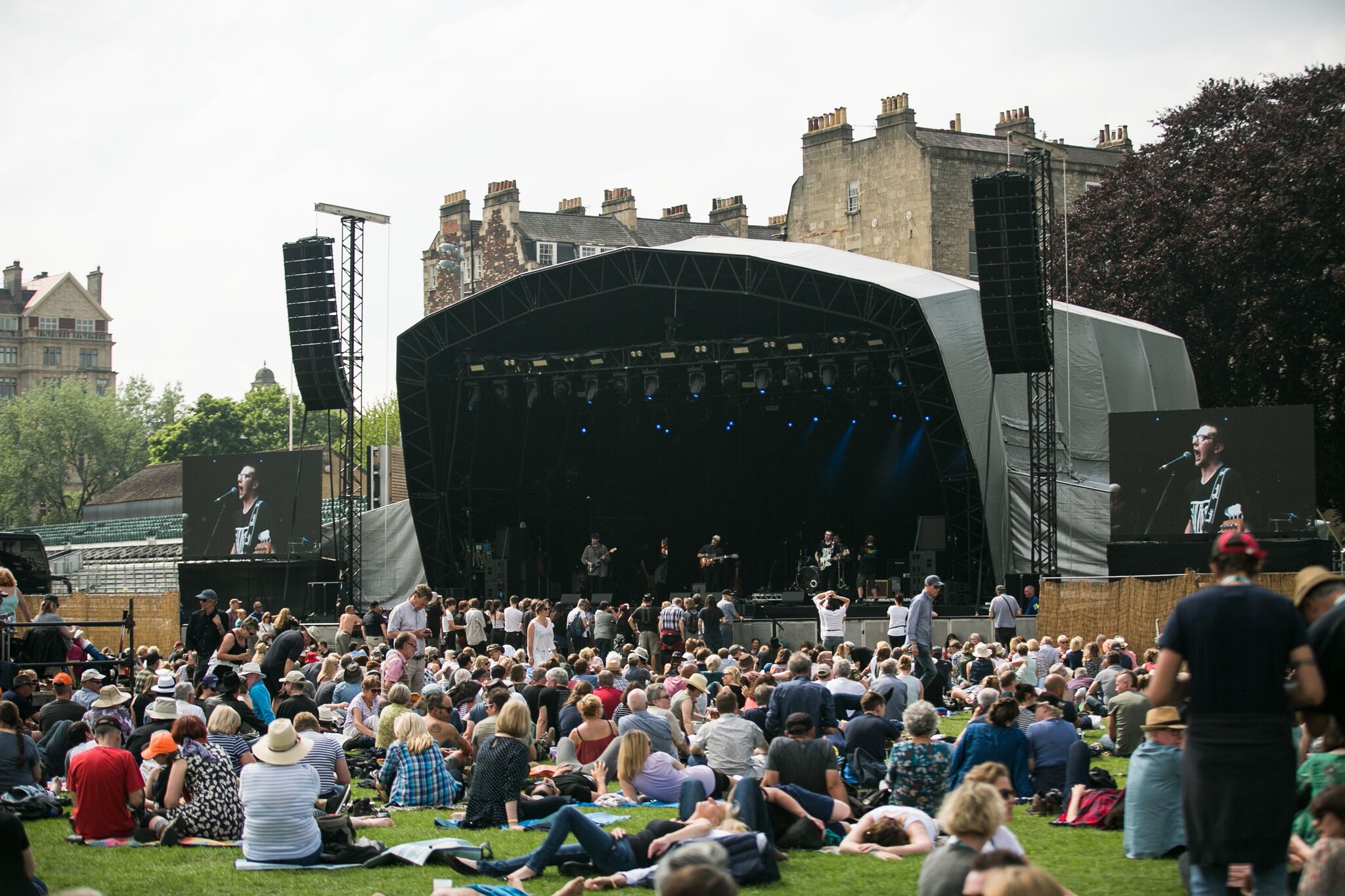 The Bath Festival Finale Weekend
📅
1-2 June 2019
Bath Recreation Ground
The Bath Festival Finale Weekend makes a welcome return to the Bath Recreation Ground on 1-2 June 2019.
Following the unprecedented success of the inaugural Bath Festival Finale Weekend, Bath Festivals are pleased to announce the return of the Finale Weekend to our UNESCO city for 2019. Once again, the event will take place on the Bath Rec, primely situated in the heart of the city within walking distance of the train and bus station.
The Finale Weekend is an extravaganza of music, fun and great food, with something for everyone. Two music stages, one spoken word stage and a packed full of fun family zone with craft, workshops, music and storytelling.
Tickets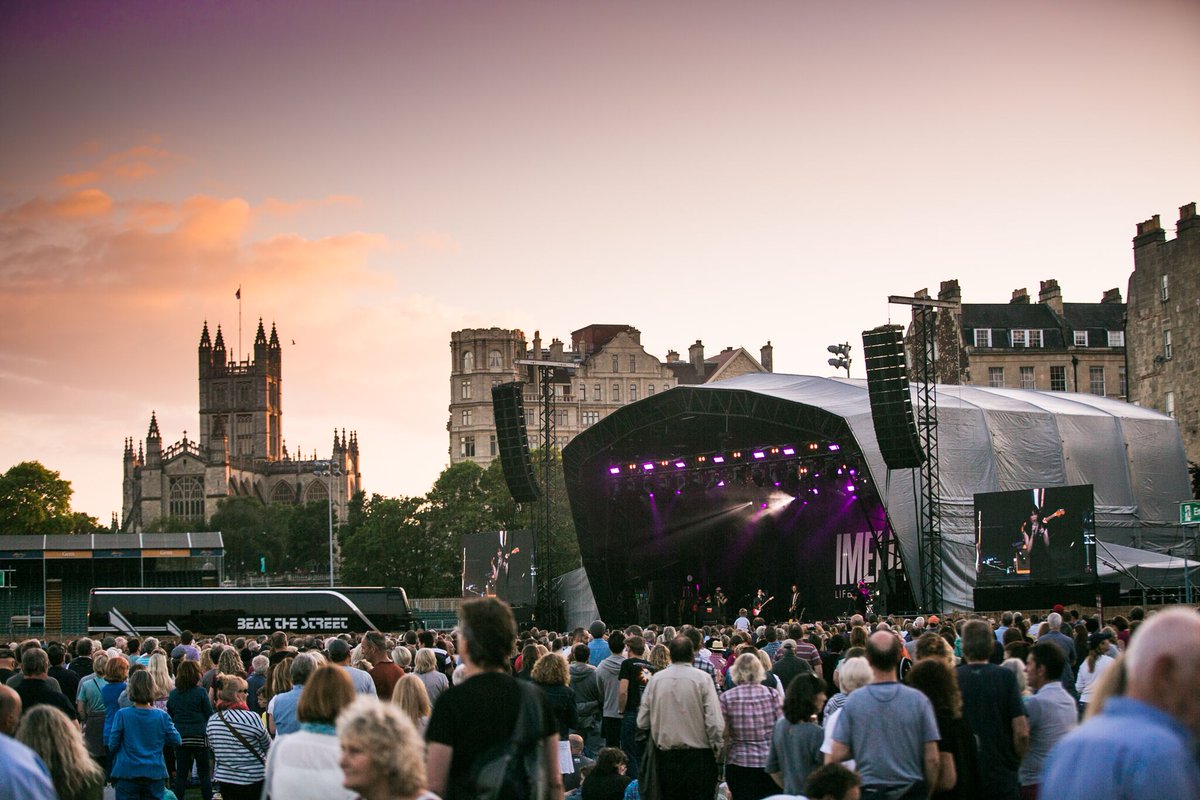 Bath Bach Choir In Wells - Mozart Requiem
📅
Saturday 6 July 2019
Venue: Wells Cathedral
Bath Bach Choir will perform its 2019 summer concert in front of the famous Scissor Arches at Wells Cathedral. The programme, which brings together Mozart's Exsultate Jubilate, excerpts from Haydn's Nelson Mass and the great Mozart Requiem, fulfills a long-held wish of the choir's musical director, Nigel Perrin, to invite coloratura soprano Carolyn Sampson to perform with the choir. Miss Sampson's 2019 schedule includes Bach in Tokyo, Handel in Philadelphia and, now, Mozart in Wells.
Exsultate Jubilate – today one of Mozart's best-known pieces of sacred solo music – is also a piece for which Carolyn Sampson is renowned, having made what is held by many to be the definitive recording. Although Mozart was just 16 when he wrote it, to many it's the sound of a genius at the peak of his imaginative powers.
Mozart's Requiem transports us to the far end of his short life, and the work he believed he was composing for his own death, even though history confirms that it was commissioned by an Austrian count. He died before it was completed, and it remains one of the most powerful and poignant pieces in the choral repertoire.
In lieu of an overture the concert opens with the 'Kyrie' from Joseph Haydn's so-called Nelson Mass which, along with trumpets and timpani, also showcases the coloratura solo soprano voice.
There is one intriguing link between the elements of this evening's concert. Mozart wrote Exsultate Jubilate in 1773 for an Italian castrato opera singer named Venanzio Rauzzini, to wow audiences in Milan. Rauzzini eventually settled in Bath in 1780 and became director of the New Assembly Room Concerts. Haydn stayed with him as a guest for six weeks in 1794. Rauzzini died in 1810, and is buried in Bath Abbey.
We look forward to a feast of fabulous music for a midsummer's evening in the majestic surroundings of Wells Cathedral
Mozart: Requiem (1791)
Mozart: Exsultate Jubilate
Haydn: Kyrie & Benedictus from the 'Nelson Mass'
Bath Bach Choir
Guest artist Carolyn Sampson
Southern Sinfonia
Nigel Perrin conductor
🎟️ Tickets £30-10
🎟️ Bath Box Office 01225 463 362
🎟️
Tickets