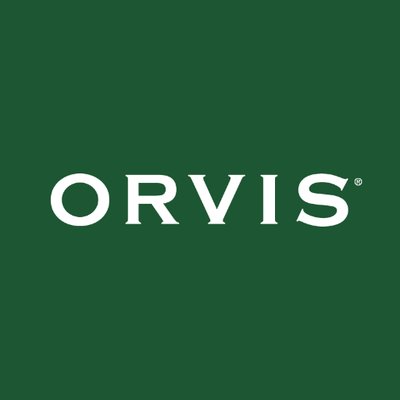 FREE Learn to Fly Fish
17 March - 13 October 2018
Orvis, 1 Pulteney Bridge, Bath, BA2 4AX
JOIN US! Orvis Learn The Fly Fishing Basics is aimed at anyone who loves the outdoors.
This store-based class will provide you with free lessons on fly casting and outfit rigging and is perfect for beginners of all ages! Bring the whole family and learn what this great sport is all about. Those under 16 years of age must be accompanied by an adult.
Upon completion of the course you will receive a range of vouchers, valid toward the purchase of Orvis products and our Learn to Fly Fish on the Water class.
Sessions are staggered throughout the season but for a group of 4 or more we can tailor to book any time that suits you.
SPACES ARE VERY LIMITED - BOOKING IS ESSENTIAL
To inquire about dates and bookings please give us a call on 01225 331471 #ORVISBATH www.orvis.co.uk
Cat Cuddle-a-Thon
📅
Saturday 4 August 2018
Bath Cats & Dogs Home
Bath Cats & Dogs Home invites you to see the world through a rescue cat's eyes as we lock you in a cat pod, with one of our friendly felines, for two hours. In doing so, you'll be helping to raise funds for all the cats in our care!
This event will take place on Saturday 4 August, and you can come along to either the morning or afternoon slot. To book your place, please call Emma on 01225 787334, or visit www.bcdh.org.uk/catcuddle. Space is limited, so please book early to avoid disappointment. Children are welcome, provided they're at least 5 years old. Under 18s must be accompanied by an adult.
Bath Speed Dating - Opa Meze Bar
About Speed Dating in Bath Events
At one of our Bath Speed Dating events, you will have four minutes to chat to each date. Four minutes is long enough to see if you click with the person you are talking to and whether you would like to see them again and also short enough if you don't. At the end of each date you have a brief few moments to make some notes on the person you have just dated. This is something to help jog your memory for the post event matching process the next day.
What if I like another speed dater at a Bath Speed Dating event?
As it's extremely likely that you will like lots of other people at one of our Speed Dating in Bath events - the difficulty is choosing who you would really like to see again. Use your Speeding Ticket to make notes at the end of each date and tick the people you like and want to see again. The next day or so, simply sign on to the website and tick the people you want to see again.
How many dates will I get at a Speed Dating in Bath event?
You will normally get between twelve and fifteen dates at a Speed Dating in Bath event, depending on the venue location. Occasionally we go up to twenty dates. Any more and you would probably be exhausted.
The Speed Dating in Bath is a speed dating event brought to you by Slow Dating on
www.slowdating.com
Book now today: Speed Dating in Bath. Dates:
Tuesday 7 August 2018
Tuesday 10 July 2018

Drum Lampshade Making
📅
Sunday 19 August 2018
The Makery, Bath
Learn how to make a gorgeous drum lampshade in this popular 2.5 hour workshop. You'll be able to choose a 20cm, 25cm or 30cm diameter shade frame to hang from the ceiling or place on a lamp-stand. We guarantee you'll be hooked after this one, and will want to re-shade your whole home! Suitable for complete beginners; No sewing required.
More..
Bath Cats and Dogs Home Fun Day and Fun Dog Show
📅
Monday 27 August 2018
Bath Cats And Dogs Home
Join Bath Cats and Dogs Home for their annual Family Fun Day and Fun Dog Show on Bank Holiday Monday 27th August from 11-4pm.
Attractions include live music and entertainment throughout the day
Amazing animal displays
FREE Kid's Zone with bouncy castle, circus area, soft play and face painting
Fun Games zone
Local artisan stalls to browse, hot food stands and tea tent selling hot and cold drinks and delicious homemade cakes
Plus onsite licensed bar
And for dog owners, bring along your pooch to take part in have a go agility, or enter them into our Fun Dog Show – rosettes and cups to be won.
The event is raising funds to rescue, rehabilitate and rehome unwanted, abandoned and abused animals being cared for at Bath Cats and Dogs Home.
Tickets from just £4.00 and parking is free at Bath University. For full details and ticket prices visit
www.bcdh.org.uk
. Friendly dogs on leads welcome.
Brush Lettering Workshop
📅
Sunday 9 September 2018
The Makery, Bath
We're very lucky to have Claire from www.coullon.com here to teach Brush Lettering: A modern take on our very popular Hand Lettering workshop. You'll learn the basic strokes, then find your own style under Claire's expert guidance. You'll have lots of practice, then create an A4 sheet of your own design. (Have a think before you come; you could write names, your favourite quote, a special date etc).
You'll leave with your very own Brush Pen, Guide Sheets, Practice Sheets and your finished design.
More..
Dressmaking Workshop: Make a Box Dress in a Day!
📅
Sunday 30 September 2018
The Makery, Bath
This is perfect for those who have completed a 'Learn to Sew' workshop and would like to enter the world of dressmaking!
You'll learn to make the gorgeous Stevie dress by Tilly and the Buttons.
We'll teach you how to take accurate measurements and will unravel the jargon of dressmaking patterns! You'll make this lovely dress that fits you.
More..
Kids & Teens: Animation Workshop with Jim Parkyn
📅
Saturday 13 October 2018
The Makery, Bath
Calling all budding animators, film-makers and artists! We're very lucky to welcome Senior Model Maker, Jim Parkyn and with his 'Amazing Scene Machine'! Jim will inspire you with his tales of animation, teach you to make basic plasticine models and figures, then together you will tell a story with your awesome creations to make a stop-frame movie! You'll be able to take your creations home, and we'll email you a copy of your movie to wow your friends. This wonderful workshop is bound to fill up fast, and we've limited spaces to 12 to ensure all characters are featured in the movie!
More..
Trek the Great Wall of China for RUH patients
Thursday 8 November 2018
RUH
5th-13th October 2019
The Forever Friends Appeal is looking for adventurers to join their next charity trekking challenge – the Great Wall of China! You'll hike the twists, turns, steps and slopes on this Wonder of the World, trekking on all types of incredibly challenging terrain but the breath-taking views everywhere you look will be worth it! You'll also become part of history as you help rebuild part of the Wall, before ending this journey of a lifetime in Beijing…. and you'll trek in the knowledge, that every step you take will support patients and their families at the Royal United Hospitals Bath.
There will be an China Information Evening on Thursday 8th November, so for more information or to book your place, please visit
foreverfriendsappeal.co.uk
or contact Maddy on 01225 825823 / maddy.jones@nhs.net.