Kids Animal Activity Days
📅
Tuesday 16 - Thursday 18 April 2019
Bath Cats And Dogs Home
Our Paws & Claws Days are for children ages 4-14 who love animals. They get to meet animals, learn a bit more about why we have rescue shelters and how to look after pets, play in the agility field with friendly dogs and then after lunch we get busy with some crafting fun.
The day costs £20, and includes Paws & Claws Club membership which lasts a whole year. Membership includes a magazine twice a year, access to the club point's scheme, plus a birthday card and free children's tickets to our August Fun Day (worth £2 each)
Our Easter Holiday activity days are Tuesday 16th April for 4-7 year olds and Wednesday 17th or Thursday 18th April for 8-14 year olds.
To sign up and join us for one of the days please get in touch with Emma on 01225 787334 or email:emmahildesley@bcdh.org.uk.
Cliff Abseil with Bath Cats and Dogs Home
📅
Sunday 28 April 2019
Uphill Quarry, Uphill Wharf, Uphill, Somerset, BS2
Looking for an exhilarating challenge for 2019, or do you have a fear of heights you want to conquer? We are looking for 20 brave individuals to join us and abseil down the magnificent Uphill Quarry in Somerset. Organised by our friends at Adventurous Activity Company, their team of fully qualified instructors will give you all the training and support you need to complete the abseil, so no experience is necessary. After getting kitted up and fully briefed by your instructor, you'll take a short walk up to the top of the Quarry before the fun begins – you controlling your own 130ft descent down the quarry. There are some amazing views of the Bristol Channel, so don't forget to take a look and enjoy the view.
To find out more and sign up today visit www.bcdh.org.uk/abseil
The details
• Sunday 28th April at Uphill Quarry, Uphill Wharf, Uphill, Somerset, BS23 4XR
• Cost – FREE, simply pledge to raise £150 for the animals in our care
Emma Hildesley
01225 787334
emmahildesley@bcdh.org.uk
Bath Cats and Dogs Home Wag Walk
📅
Sunday 12 May 2019
Take part in Bath's biggest dog walk of the year with Bath Cats and Dogs Home. Choose either the 2 or 5 mile route and enjoy an organised walk across the beautiful Bath countryside for local animals in need. Every dog gets a doggie bandana and goodie bag!
Cost: £15 per dog. Discounts on multiple dogs. Humans go free!
Starts and finishes at Bath Cats and Dogs Home, BA2 7AZ.
Free parking on site.
Sunday 12th May 2019 from 8.45am
www.bcdh.org.uk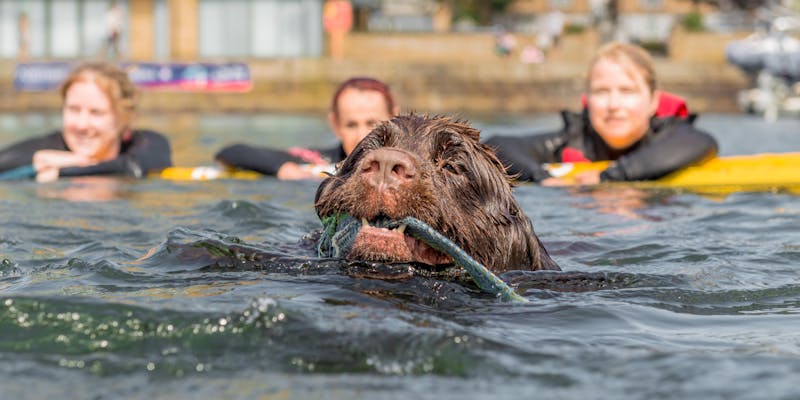 Make a splash for Bath Cats and Dogs Home
📅
Saturday 22 June 2019
Venue: Portishead Marina
Make a splash in our giant fundraising event, and find out what it's like to be rescued from the water by a 70kg doggie hero – a Newfoundland Rescue Dog.
We hope to see you on Saturday 22nd June at Portishead Marina.
For more information, and to book your place, call 01225 787334 or visit https://www.bathcatsanddogshome.org.uk/how_you_can_help/animal_events_newfoundland_rescue.
Be quick, places are limited!
More..