An Evening with J S Bach
📅
Saturday 30 March 2019
Bath Abbey
This intimate concert sees Bath Bach Choir return to its roots, showcasing two contrasting genres of Bach's genius. Interspersed with the choir's performance of four of his outstanding German motets, composed in the 1720s for the choir of St Thomas's Leipzig, Marcus Sealy will perform two of Bach's most scintillating organ works, using the full range of the abbey's magnificent Klais organ.
Bach spent his last 27 years as Kantor (director of music) at the Thomasschule attached to the church of St Thomas in Leipzig. His gruelling workload included teaching, producing music for services at four churches in the town, and providing compositions for important civic occasions. The motets were written during this extraordinarily busy period. In our concert we contrast the joyful sounds of Lobet den Herrn, alle Heiden(Praise the Lord, all ye heathens) and Singet dem Herrn ein neues Lied (Sing unto the Lord a new song) with the more contemplative Jesu, meine Freude (Jesu, my joy) and Komm, Jesu, komm (Come, Jesu, come). Bach would occasionally have made use of organ and cello continuo in St Thomas's, and we will be using the authentic continuo for our concert.
The last time Bath Bach Choir performed Lobet den Herrn, alle Heiden it was in front of Bach's grave at the Thomaskirche in Leipzig – an unforgettable moment in this choir's history. We look forward to giving an equally inspiring performance on 30 March 2019.
Tickets £15, all unreserved, some seats with restricted or no view
Bath Box Office 01225 463 362
🎟️
bathboxoffice.org.uk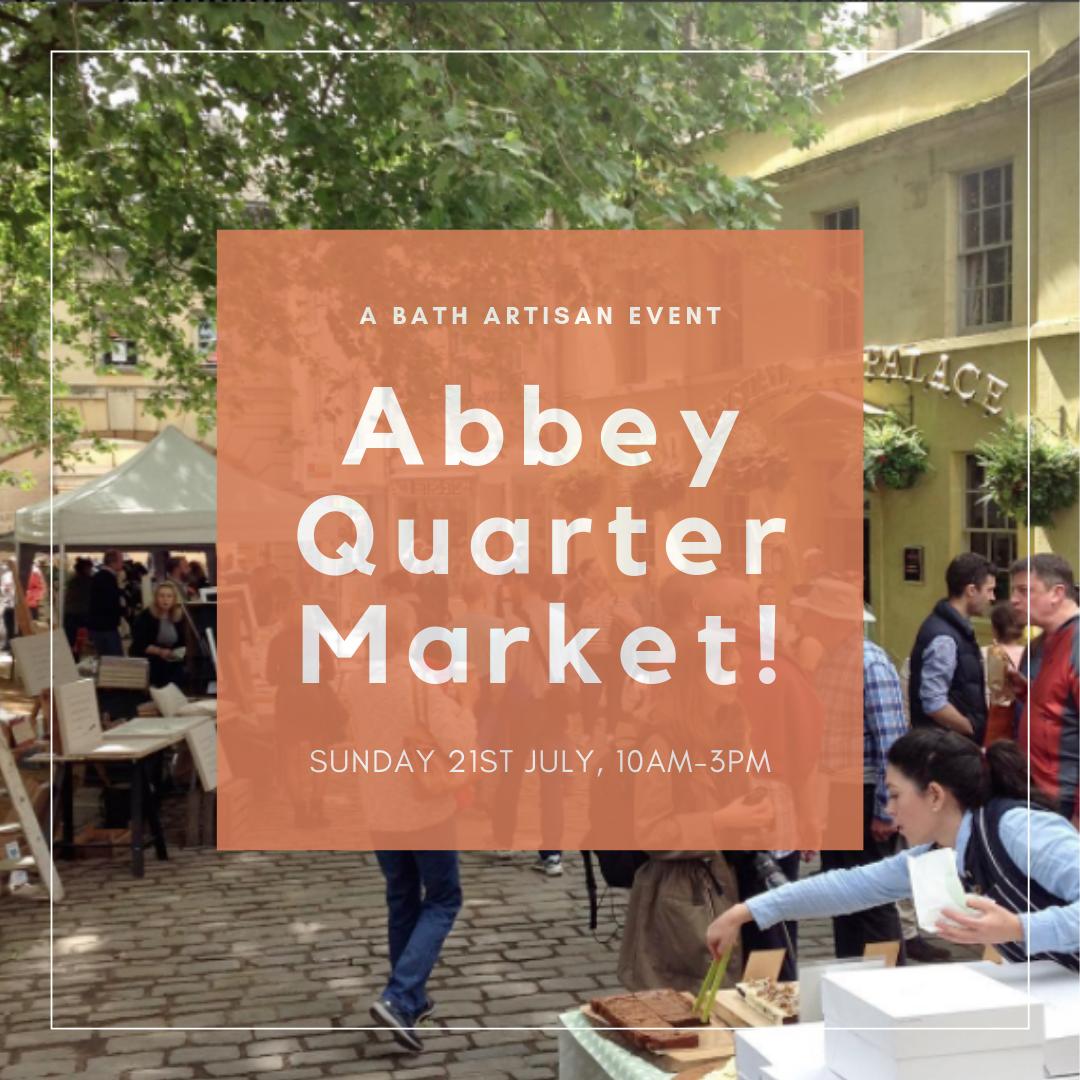 Abbey Quarter Market
📅
Sunday 21 July 2019
Abbey Green, Bath
Just announced...we have been talking to the traders in Abbey Green for a while about reviving their former Independent Bath market...and have just had everything approved. We're starting this Sunday 21st July with a selection of our artisan traders like Bohobo Aromatherapies, Simon Webb - Artisan, Jane Buurman and much more...lots of original and handmade gifts from photography to jewellery, natural beauty products, prints and cards....