Welcome To Bath, England
Stepping Out
Theatre Royal Bath 12 - 22 October 2016
With Amanda Holden, Nicola Stephenson, Angela Griffin, Tracy-Ann Oberman.. A heart-warming comedy which charts the lives of seven women and one man attempting to tap their troubles away at a weekly dancing class. (www.theatreroyal.org.uk)
New Exhibition: POP!
15 October - 14 November 2016
Rostra Gallery's new exhibition brings a pop of colour this month and celebrates one of the most exciting art movements, which emerged in the 1950s. POP! will showcase new and archive works by artists that were instrumental during this period, as well as artists today that have been inspired by the groundbreaking work of the Pop Art generation.
5 George Street, Bath BA1 2EJ rostragallery.co.uk
Self Catering Apartments
St George's House
A luxurious contemporary apartment in a quiet location, only a few minutes walk from the centre of Bath. 2 double bedrooms with superking double beds (or twins), 2 bathrooms, a fully equipped kitchen (with dishwasher and washer/dryer) and a relaxing living area with French doors onto 2 small balconies. Private secure parking at the apartment. Newly built in 2014, the apartment is a relaxing and luxurious home for enjoying the pleasures of Bath. Please visit bathapartmentbreaks.co.uk for full details and booking info.
Bonfire Night & Firework Display
Friday 4 November 2016
Light up Lansdown - Wrap up snug and join us for a beautiful Bonfire Night firework display. Warm things up with fun fair rides, face painting, circus tricks, apple bobbing and lots more. Enjoy a show of spectacular colours over Lansdown at 7.30. There are a range of bars and eateries for ticket holders to enjoy including a traditional mulled wine from 1811, a freshly cooked pulled pork roll, a bag of roasted hot nuts, homemade cakes and a frothy hot chocolate with marshmallows from the Coffeemakers café. From pizza to pasties, bubbles to burgers, you'll never go hungry or thirsty. (Tickets from www.bath-racecourse.co.uk)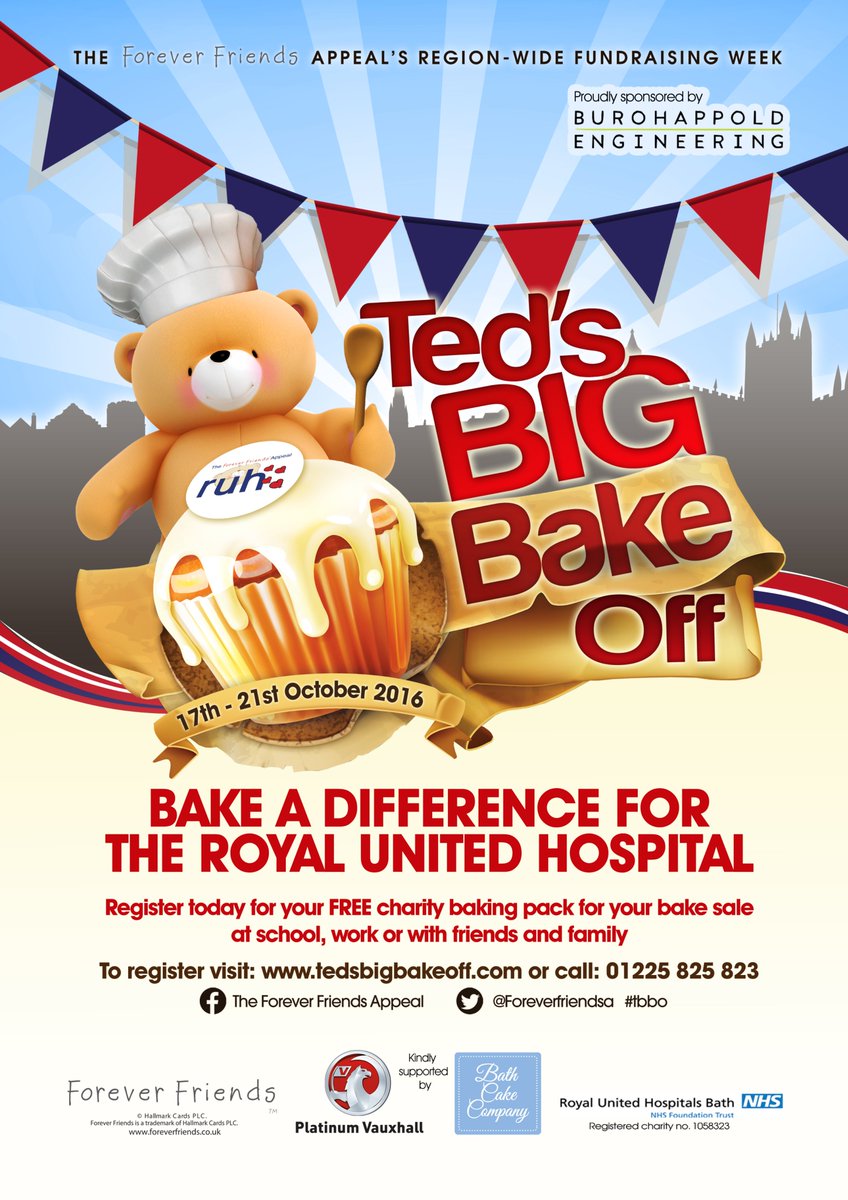 We have two markets each month, second & third Sundays of the month.
Bath Symphony Orchestra
Saturday 12 November 2016 7.30pm
Venue: Wiltshire Music Centre, Bradford on Avon
Mendelssohn Overture 'A Midsummer Night's Dream'
Mark Boden Verona
Tchaikovsky Romeo & Juliet Fantasy Overture
Berlioz Symphonie Fantastique

A Shakespeare themed programme of popular orchestral works, commemorating the 400th anniversary of Shakespeare's death.
We commemorate the 400th anniversary of Shakespeare's death with a programme inspired by his works. The sparkling music written by the teenage Mendelssohn for 'A Midsummer Night's Dream' is much loved, as is Tchaikovsky's dramatic overture 'Romeo & Juliet'. A new piece on the same theme is local composer Mark Boden's 'Verona', commissioned by the London Philharmonic Orchestra, which evokes a sense of the city's crowded streets, the tensions between the rival clans and the ultimate fate of the lovers. Berlioz wrote the 'Symphonie Fantastique' to express his obsession with the Shakespearean actress Harriet Smithson – her 'idée fixe' theme permeates every vivid and emotional movement. bathsymphony.org.uk
Self Catering - Broad Street House
Newly added! Self Catering for upto 12 people. Broad Street House is a bright, beautiful and spacious maisonette in Bath's historic city centre, providing character accommodation. View rooms, tariff and booking information at letsdobath.co.uk
The Bath Magazine 2016
Keeping readers informed of what's going on in the city each month, previewing events across a diverse cultural mix, from comedy and children's events to art and high drama, and reporting on the city's myriad festivals. Each month covering topics including; books, interiors, gardening, property, travel, health and beauty, fashion and style, food & drink and walks.
Komedia Comedy
Westgate Street, Bath, BA1 1EP
komedia.co.uk/bath
Bath
Bath is one of the most beautiful cities in the world, making it the ideal city break destination. Bath is a UNESCO World Heritage City, featuring the famous Roman Baths & Pump Room and simply stunning Georgian period architecture.
What to see in Bath? Bath has so much to offer, including; Bath Abbey, the Jane Austen museum, the Royal Crescent, The Circus, art galleries, museums, walking tours, take a tour on an open-top bus, Bath Races and so much more.. Bath is recommended to be one of the best places for shopping in the UK. Whether you're looking for art and culture, sport or family outings for the half term holidays, you'll be spoilt for choice.
Macdonald Bath Spa Hotel, Bath
See What's On In Bath This Weekend
Bath is located in the South West of England, set in the rolling Somerset countryside. The city of Bath is only 1½ hours from London by train from Paddington Station (London) to Bath Spa Railway Station.
Bath Accommodation
Looking for a Bed and Breakfast in Bath to round off a sporting or shopping trip? Or are you more the swanky hotel type? Whatever your budget and pampering demands, it's easy to find the perfect Bath accommodation. Hotels In Bath / Self Catering

Photo: panorama looking over the City of Bath by Donnie Ray
Bath Tourist Information
The official Bath Tourist Information is located on the square adjacent to Bath Abbey. Show on our Map of Bath